The People
of b. wise vineyards
B. Wise Vineyards encourages a collective passion for wine; as a grower and winery producing superior wines through intensive vineyard management and high-quality farming, we inspire experiences of optimism and enjoyment that improve the lives of our customers, employees, and colleagues.
Brion
Wise
Proprietor
It is my style and my preference to create projects from the ground up. It is the only way I can guarantee the quality I am looking for. When I first came here to Sonoma, there was a dirt road with no easements. I drilled a well and ran everything on generators. That's the fun for me. It's an engineering puzzle with a foundation in aesthetics. For my wife Ronda and me, this is our definition of what it means to be alive.
Read More
Ronda
West Wise
Proprietor
Ronda is the B. Wise style guide. In addition to her involvement with the wine, she establishes the ambiance that greets visitors with her masterful design of the interiors and her passionate collecting of Avant Garde art objects and décor. Her eclectic and distinctive flair for dramatic juxtapositions has become a signature style throughout our wide variety of spaces and venues.
"I spent my teenage years living on the beach and have never really left. I like to think that my sensibility for interior design came from my mom, who opened a dress shop with money she won in the Irish Sweepstakes. She had such a great design sense, and what was funny was that people especially adored her window treatments. Eventually I started my own interior design business, which led me to staging houses. Then I met Brion and it all came together. It's been a tremendous amount of fun designing and planning the B. Wise spaces with him, not only for our Sonoma home, but also the cave and then our different wine venues. It's a big palette."
Colin
Heinrich
Sommelier and Managing Director
I moved to Europe back in the 90s and spent time traveling around and got introduced to wine there, specifically wine as part of day-to-day culture. It was accessible; every little grocery had what's arguably a great selection of wine, better than what you see in the US. It was an eye-opening experience and piqued my interest.
When I came back from Europe, I went back to restaurant work and that's where I met Brion. At that time, late 1990s, he was just like he is now, fostering his love of food and wine. I went to work for him at Trios, his restaurant in Boulder. Trios had an extensive wine program—30 plus wines by the glass, 50 wines by the glass at times; 300 to 500 selections of wines by the bottle.
I started pursuing the sommelier program. Around the same time, Brion came out to the Sonoma/Napa area and was looking for a vineyard or land on which he could found a vineyard and a winery. He called me and said, "I want you to come out and see what I'm doing here." And it all unfolded.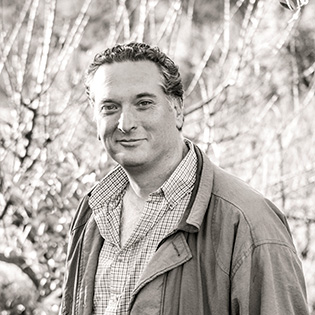 Massimo Monticelli
Winemaker
Mark Herold
Winemaker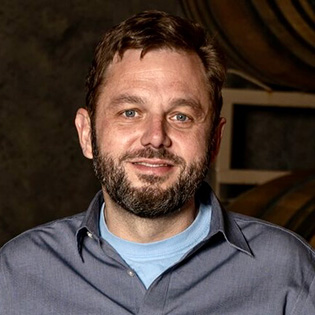 Drew Voit
Oregon Pinot Noir Winemaker
Carlos Ocampos
Associate Winemaker
Enrique Castillo
Vineyard Manager
Mary Ratto
Administration
Elizabeth McDermott
Director of Clubs & Special Programs
Chris Schuur
Shipping & Logistics Manager
Daniel Caresio
Assistant Manager, National Sales
Alicia Pinoli
Estate Concierge & Wine Specialist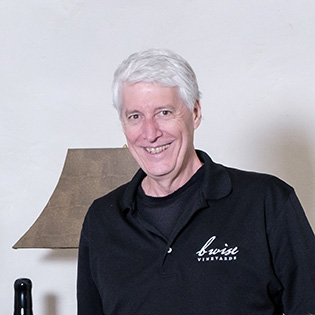 Kurt Boldt
Sales & Hospitality Manager